Sunshades and Architectural Louvers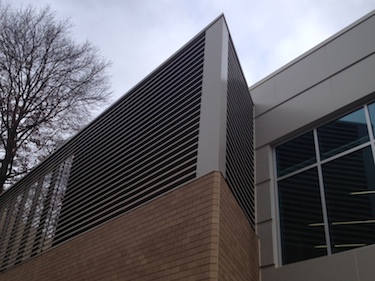 Bristol's capabilities include:
Architectural Sunshades
Architectural Louvers
Construction Specialties has enjoyed a reputation for many years of being the highest quality manufacturer of architectural sunshades. Bristol is proud to have a working relationship with C/S by installing their sunshades throughout the southeast.
Bristol will gladly help recommend products, budget, design, detail and perform your sunshade work within the specified products or with an eye toward an established budget.
In many cases, architectural louvers are included in the metal wall panel package.  For this reason, Bristol enjoys the opportunity to add louvers to our work scope whenever possible. Again, C/S louvers or another specified louver can easily be incorporated into our package.