Structural Deck Sections – Tectum and Loadmaster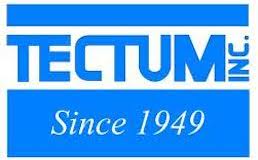 TECTUM has proven itself as a single component roof deck since the 1940's. It provides a structural roof deck over open purlins with variable thickness insulation and the best sound absorption ratings in the construction industry. This cost effective product is ideal for gymnasiums, entrance areas and other noisy venues.
Bristol is one of 3 certified installers of the product in Georgia and is the certified installer for eastern Tennessee.
LOADMASTER, another standard bearer of performance in the construction industry, joined forces with Bristol to offer the highest caliber engineered deck system in the world. LOADMASTER's spanning and load carrying capabilities are the best in the deck industry.
As only one of three certified installers in Georgia, we will make sure that a quality installation is provided to LOADMASTER's design or that your design needs are matched with LOADMASTER's engineers for proper design and specifications.
Upgrade your deck systems. See what you can do with the creativity and diversity allowed by these fine products.