Metal Wall Panels and Associated Products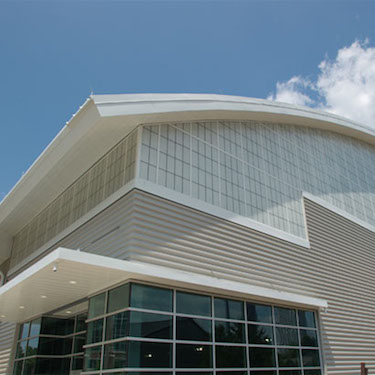 Bristol specializes in the following types of metal wall panels and associated products:
Uninsulated Commercial & Industrial Metal Siding
Insulated Foam Core Panels
Zinc, Copper, Stainless Steel Panels
THERMAX Wall Systems w/ Knightwall Support Framing
Insulation Systems
Metal siding is as diverse and varied as it is tested and proven. In place for thousands of years, the earliest metal siding has evolved within the industry through innovative designs and more sophisticated products to meet every aesthetic desire and structural need. Today, the applications of metal walls are unlimited. The products are sustainable, provide great LEED credits and are regularly engineered to meet ASCE 10 code requirements.
Bristol can be a valuable member of your design team by providing product guidance, design expertise, product detailing, budget pricing and installation sequencing. We can help get your plans, specs and budgets right and avoid surprises at bid time.